Virtual SlotCars Demo
A downloadable game for Windows
VSC (full version) is on Steam Early Access
---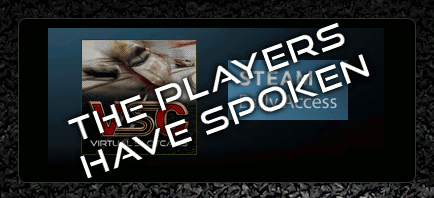 About VSC Demo
---

Virtual SlotCars is a game in which you build and race slot cars. You will be tweaking your car components, testing them on track, setting your throttle controls, and finally racing your chosen car to earn coin and gain experience which will be used to unlock and buy higher level components for your car, enabling it to handle better and go even faster.
This demo provides a pre-made, two lane track to race on. You can also create custom track designs in the editor, of any size, with up to 8 lanes, then assemble them during that game session to race on.
The full version offers 28 pre-made track designs (with up to 8 lanes), and allows you to save your custom track designs, to edit them or race on them later in single player or multiplayer.

---

Before you do anything
---
Please read the Throttle set up section in the manual. VSC offers a unique configurable 3 key and/or Gamepad solution to control your car throttle. Understanding how it works, practising in a practise session, per lane, per track, and configuring it using the interface causes your settings to be recorded for each track and each lane. These settings will then be used during a race, and are paramount for obtaining the best slot car experience. Soon VSC will further offer complete custom key binding which will enhance this feature even more.


Single Player
---
At the start of this demo version you will be provided with a basic car and set of track parts which will allow you to practise and compete in entry level races. As you get familiar with car handling and maintenance you will soon be winning races and gaining experience and coin. Before you know it you will be able to upgrade your car parts and challenge even faster AI opponents.

The full version offers extensive level and car parts upgrades, longer tracks with more lanes, providing all that you need to work towards the ultimate level of Ace, racing at potential speeds well in excess of 70 km/h. Alternatively, you can spend your time and coin creating new elaborate custom tracks in the track editor. The options are endless.


Multiplayer
---
This demo is limited to single player.
In the full version you can race against friends in Multiplayer with your own personalised car. Host custom track circuits that you made, with your own set of racing rules and car configuration limits. Create your own car body mods and import them into the game for your friends to see and race against. While VSC offers its own track-set parts, it also offers full modding support allowing you to create your very own blue-print to track-set solution, to create any specific track you can dream of. If you find you do not have the track or car body you want to race with, and you are not a modder, the option to obtain your perfect car or track will be made available through the community of modders.


Demo game details
(Struck out items available in the full version)

---
Player levels: Beginner, Regular, Advanced, Pro, Ace. AI opponent car quality and speed increases each level, or can be set to match players car, either fully or partially.
Configurable Key Throttle: 3 keys, configurable per track per lane, enables max speed! Rate of trigger resistance, throttle thresholds, braking.
Configurable Game-pad Throttle: Configurable per track per lane! Linear, square, square-root rate of trigger resistance + braking.
Perspective: 3D first person controller / car / top / chase camera views – all adjustable.
Augmented Camera: Automatically sets zoom to maintain player car size in frame.
Self maintaining AI: AI opponents will repair their cars on the go, in their pit-stop.
Car maintenance: Wear and tear genuinely represented for all car parts and scaled for best gameplay. Demo has faster rate of degradation than full version. Centre of gravity can even be changed by adding weights.
Track creation: Using in-game editor. Full version offers save/load feature.
Car body painting: Using in-game colour picker.
Audio: Rigel's proprietary 3d audio engine using Microsoft® XAudio2 library.
Detailed Physics: Made using physics based on the Bullet library.
Modding Car bodies: Accepts Blender / 3d Max / Maya, import of *.OBJ & *.FBX files using proprietary Asset Builder. Demo accepts 1 custom body for import, full version is unlimited.
Modding track-sets: Using simple text editor to create and configure.
Multiplayer: Race against your friends, 8 players, with custom cars and custom tracks.
Statistics: Best lap times, highest lap count, and placings are recorded for each track raced on with filters available.
System requirements
---
Minimum:

OS: Microsoft Windows® 7/8/10
Processor: Intel® Core2 Duo 2.0 GHz (or AMD® equivalent)
Memory: 3 GB RAM
Graphics: NVIDIA® GeForce 400 series / ATI® Radeon HD 2000 series / Intel® HD 4000
DirectX: Version 9.0c
Network: Broadband Internet connection
Storage: 2 GB available space
Sound Card: DirectX® 9.0c compatible 16-bit sound card
Additional Notes: DirectX® 9.0c (required for the audio system), OpenGL 3.3, 1 GB VRAM, should work on Microsoft Windows® Vista (untested)
Recommended:

OS: Microsoft Windows® 7/8/10
Processor: Intel® Quad Core i5 2.5 GHz (or AMD® equivalent)
Memory: 6 GB RAM
Graphics: NVIDIA® GeForce 600 series / ATI® Radeon HD 7870 2GB / Intel® HD 6000
DirectX: Version 9.0c
Network: Broadband Internet connection
Storage: 2 GB available space
Sound Card: DirectX® 9.0c compatible 16-bit sound card
Additional Notes: DirectX® 9.0c (required for the audio system), OpenGL 4.2, 2 GB VRAM
FailRace plays VSC
---
Steam Greenlight Announcement Trailer
---
About PraGames
---
PraGames is currently two guys that have come together, after having worked as colleagues for 7 years in serious games, to realise the dream of Virtual SlotCars. They each work from home in the Czech Republic, and have invested their resources and time into the completion of VSC.
Enrico Turri - Developer / Programmer. The original VSC concept started with Enrico, and has grown into what it is today. A Slot Car fan himself from childhood, Enrico's attention to car handling, physics, AI, aggregated racing data, proprietary Rigel engine and modding tools, sets VSC apart from the competition. He also enjoys playing classical piano, and the taste of a hard earned Czech beer.

Gavin Endicott - Developer / Designer. Having discussed slot cars and the VSC concept numerous times with Enrico before the project started, Gavin focuses on game mechanics, flow, UI, visuals, sound, IT, marketing and whatever else is required. He is also a fan of RTS games such Rome, RPGs like NWN2, and has been known to play some board games.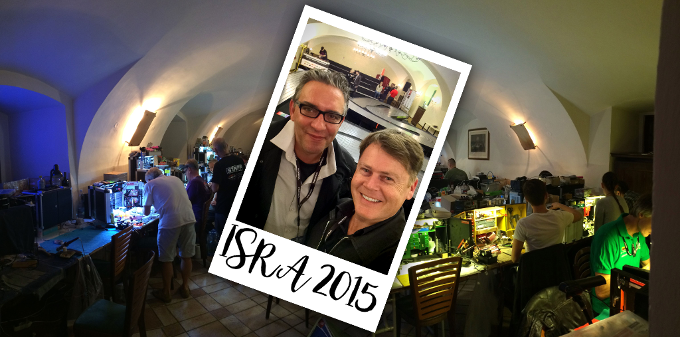 (Enrico left, Gavin right)
What we'd like to add next
---
We like the idea of Environment Assets, do you?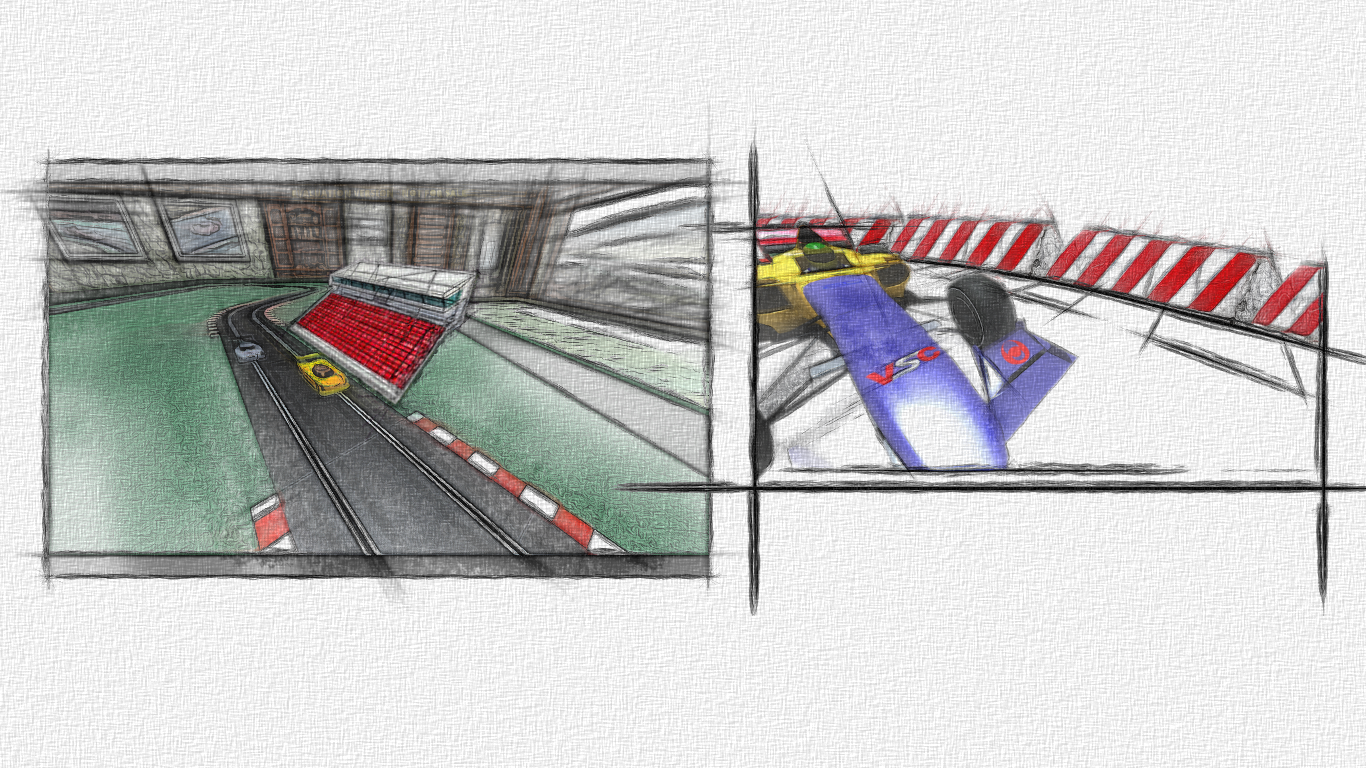 | | |
| --- | --- |
| Published | Oct 20, 2017 |
| Status | In development |
| Platforms | Windows |
| Rating | |
| Author | PraGames |
| Genre | Simulation, Racing |
| Tags | 3D, demo, indie, Moddable, slot-cars |
| Average session | About a half-hour |
| Languages | Czech, German, English, Finnish, Italian, Dutch, Russian |
| Inputs | Keyboard, Mouse, Xbox controller |
| Links | Steam, Steam Store, Homepage, Community, Support, Twitter, Facebook, Steam Greenlight |
Download
Download
VSC_Demo_0.9.9_win32-setup.zip
201 MB
Comments
Log in with itch.io to leave a comment.
Hi everyone,
VSC has 50% off on the Steam summer sale until 5th July, don't miss out, grab it now! :)